Drive registrations & player retention with an
Affordable & Optimized New Website
The youth sports industry is highly competitive and ever-changing. Digital marketing and sales is crucial to the recruitment and retention of players and staff. We specialize in website development specifically for your business with fast turnaround time and best-in-class design.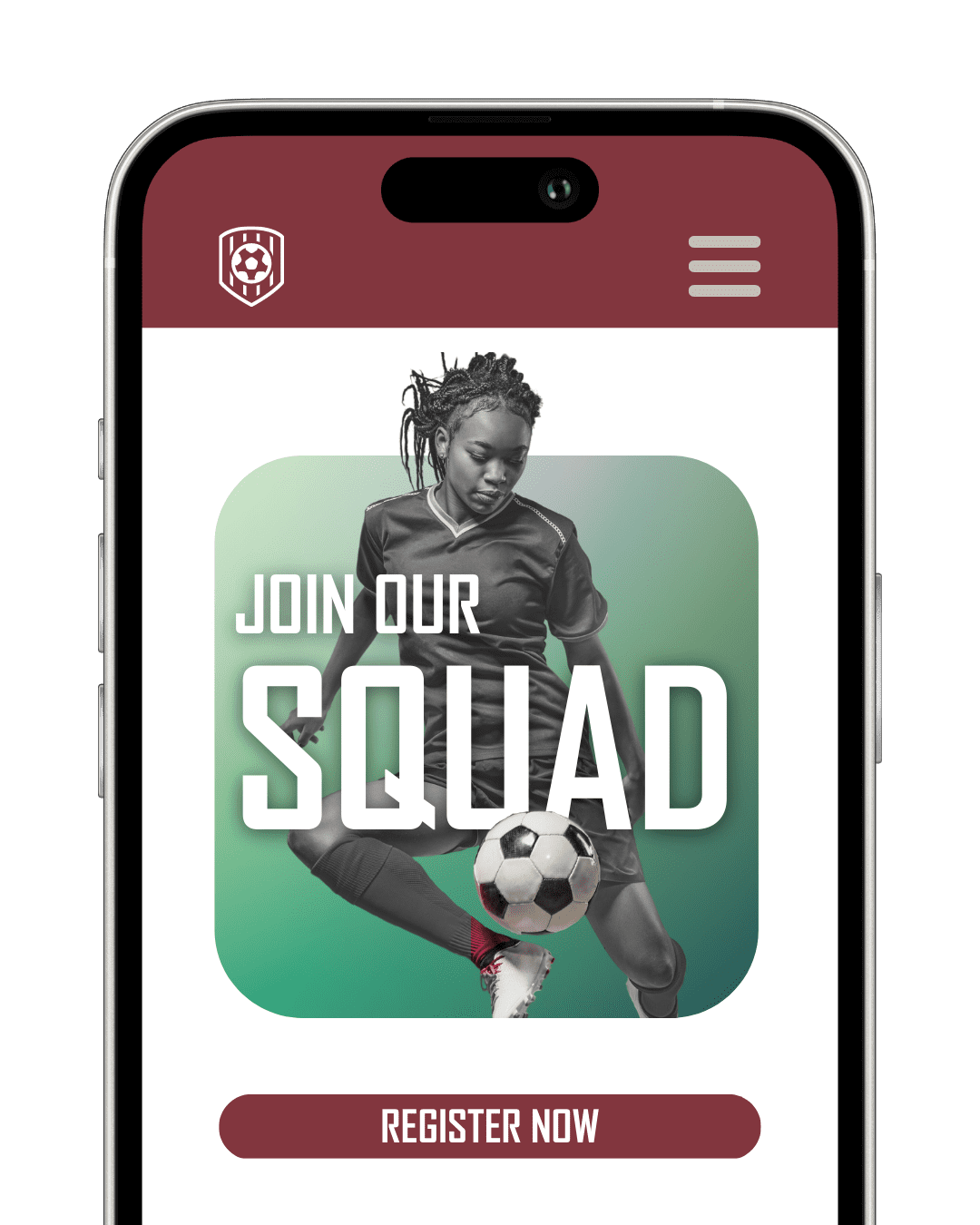 It starts with website optimization.
Websites that are mobile-first, easy to navigate, content rich, have the correct call-to-action strategy, are integrated into a proper CRM (E.g. Hubspot), and have the right amount of time spent on SEO will help your club or business squash the local competition.
Simplify multi-device navigation.
Over 90 percent of internet users access the internet using a mobile phone.
Over 50 percent of users abandon a website that is not optimized for mobile & takes longer than 3 seconds to load.
Tell your story.
People also want to see the faces behind the club. Showing coaches' & players' profiles & bios are a simple way to differentiate your organization from other clubs AND give authenticity to your club's persona. As a bonus, by creating dozens of more pages on your website your organic search traffic will increase and get you more visibility on Google.
Built on WordPress and with our custom sports modules designed specifically for the youth sports industry needs, our team will create a kickass website.
Video resources to help you navigate the maintenance and updates for you new site.
Set up With Google's GA4 Analytics to provide you with data that can help you understand your visitors.
Search Engine Optimization is critical to ensuring potential customers can find your website. Your website comes fully loaded with the Yoast plug-in.
Ensure your customers know when tryouts, camps, fundraisers, and other opportunities are available. Our pop-ups can collect lead gen info or redirect to a specific area on your website.
From onboarding to post-launch, we ensure that we are on target to meet your deadlines and expectations.
Website Extras.
Interested in any extras? We will provide a custom quote at your request.
Individual pages built and integrated to be simple for you to maintain your up-to-date rosters and staff.
Individual pages built and integrated to be simple for you to maintain your up-to-date rosters and staff.
All of our websites include forms, pop-ups, and a basic chatbot. If you want a fully integrated HubSpot setup, we can handle your email marketing automation, sales funnel strategy & execution, payments, and reporting.
Take the inclusive approach and have your website comply with the ADA & WCAG.
Developed to create brand consistency and identity that aligns with your mission, vision and values.
Custom web request portal with up to 3 hours/month of website maintenance and edits.