Turn SMS Texting Into An ROI Revenue-Generating Machine…
Introducing Sakari
We work with many companies in the youth sports space and what makes them perfect for IOI is their willingness to pivot quickly, try new tools and consider ideas that our team comes up with. IOI teammates Nolan Villeneuve & RaeAnne Turner teamed up to impact our client's customer service challenges, event communication reach, and increase pre-event revenue.With a proper strategy, the right message(s), and a combination of client/IOI tactical execution effort, the results were off the charts good. So much so that, the client said this:
"We love RaeAnne and Nolan for bringing the SMS messaging program to us. We have seen tremendous success within one week of sending our first text message to our customer base." - Pumped Up Customer
Here is how it went down:
Client X hosts a variety of events. With events comes thousands of athletes, hundreds of teams, and logistical challenges. There are schedules, standings, game operations, hotels, travel, retail, local partnerships, happy customers & sad customers. If you've worked in this space, then you know events are tiring.
Client X has a strong following but with email deliverability issues rising and customer emails filled to the brim these days, our important pre and during-event information were getting lost in digital space.
We jumped at the opportunity to introduce a new SMS tool with the goal of better connecting client x with coaches and team managers getting ready for their upcoming marquee event.
Introducing Sakari...
What's so special about it? Well, to start SMS texting is seen/read by more than 95% of the people receiving it. That is a hell of a lot better than the 20% open rate you are getting from MailChimp. It's also easy to set up and affordable. Behind the scenes, it integrates with the tool suite that we have recommended and put in place for a lot of our clients. Saraki plays nicely with Hubspot, has custom configuration options such as workflows, response notifications, unlimited contacts, and more. We also love that both bulk messaging and 1:1 contact can be made directly right from the Hubspot record.
Our objective was to better organize and deliver pre-tournament details with the goal of reducing at event Q/A and increase pre-event sales. Youth sports events are fluid; there are traffic detours, field and rink changes, game changes, hotel information, merchandise, and general Q&A, we needed a quick solution.
Our SMS campaign was sent to 528 team coaches and managers, pushing signups for two webinars on two separate days. These webinars were designed to allow customers and tournament operators to have a Q/A session, learn important details, and get on the same page for the big event.
Three Wins In Just 7 Days:
Well, the response was overwhelmingly positive! We saw deliverability close to 100%, readability at 95%+, and most importantly, a 37% engagement rate with hundreds of customers attending the two sessions and raving about it to client x and their clubs.
Other team managers and coaches who heard about our new texting platform and online meetings were ASKING to be added to the list because it alleviates a lot of things that pop up at the event. They felt more prepared in the process and the client looked like a customer service GOD in the process.
The second big win came by surprise but we will take it. In many youth sports events, waivers are essential and a nightmare. Send, ask again, fill out on-site, repeat. It's a battle for that piece of paper but crucial to the event running smoothly. After just one week team waivers increased by 166% because we approached it in a new way.
Pre-event merchandise sales skyrocketed a whopping 833% YOY shattering historical numbers from a simple text and a link option to the online store. Funny how these things work, eh?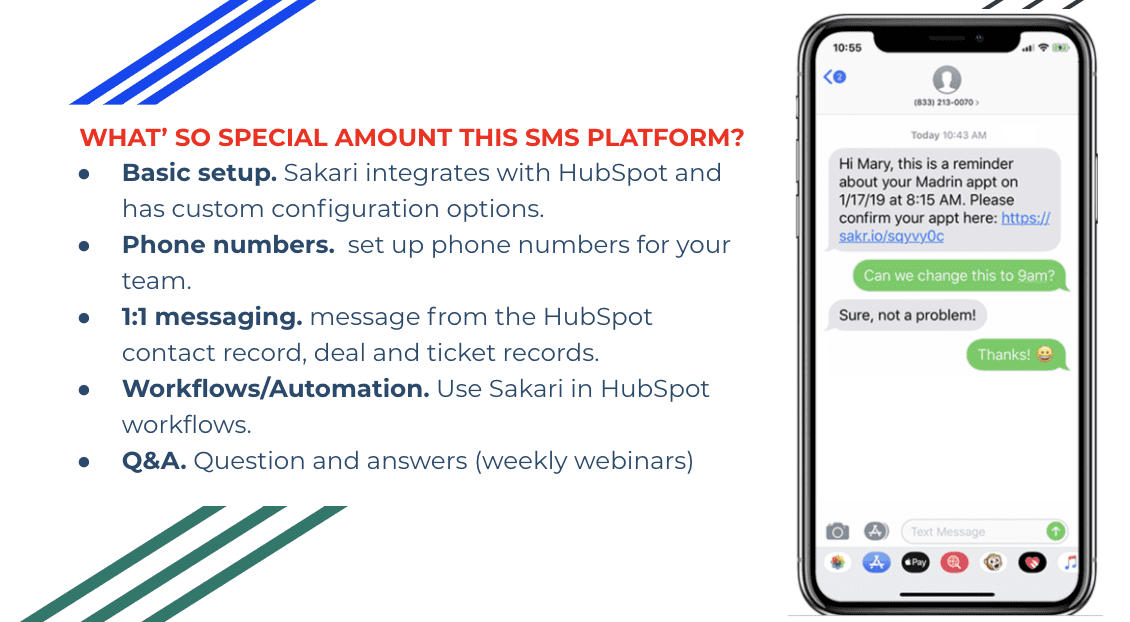 In addition to becoming a customer service legend overnight, saving big on Q/A at the event, and increased revenue, client X and IOI are re-imagining the way we sell, prospect, and communicate future events because it's clear that SMS is the channel for the youth sports event space.
So, if your marketing communication plan needs a reboot, you're looking for some serious ROI or you're willing to try something new then let's connect! We have the playbook, people, and vision to re-imagine your communication strategies.
Email Jared Antista at Jantista@ioiventures.com to see what IOI can do for you!