How We Turned A $3k Ad Spend Into a 1,333.33% ROI
What is the most difficult thing we face as marketers?
Generating enough traffic and leads?

Creating a solid user experience on your website?

Developing consistent content that engages current and prospective customers?
All tough challenges of course, but one of the most difficult obstacles our clients continuously face is tying these marketing efforts back to ROI (Return on Investment). We can run all the paid ads we want, create all the content we want, and generate all the leads we want, but what's the use if we aren't tracking what happens to those leads once they enter our marketing and sales funnel?
Enter: HubSpot
As we all know, HubSpot is an all-powerful tool (or set of tools) in the marketing world that enables us to attract, engage, and delight our prospects and customers throughout their journey. To go along with that, HubSpot gives us visibility into the specific interactions a prospect makes along that journey which gives us the ability to attribute these actions back to one or more of our marketing efforts. That's ROI in marketing - being able to attribute revenue back to a marketing effort like a blog post, social media post, or in IDA's case, a series of paid ads:
Enter: International Development Academy
Our client, International Development Academy, was looking to run a series of paid ads pushing their international soccer academies in Europe, and the United States, across Google and Facebook/Instagram. They identified their budget, IOI created the paid media plan, and our team got to work. Here's how we broke things down:
Identify ad budget - in this case we had $3,000 Ad Spend
Create a paid media plan - build a plan for the ads (who, what, when, where, and how)
Build the ads - build each ad from the media plan, pushing contacts to a landing page with a form
Create a new HubSpot Campaign to attribute new leads to
Create tracking URL's in HubSpot's campaign tool to allow us to track ad interactions
Input the tracking URL's into the ads
Run the ads
Since the tracking URLs were appended to the paid ads, any new leads that interact with the ads and submit on a form would be attributed back to our September Paid Ads campaign. What that means in HubSpot, is that the Original Source of the contact would be set to "Paid Search," and if we drilled down a level deeper into that, we'd see that the contact was created from was the "September Paid Ads Campaign." This is the first step in the process of tracking ROI.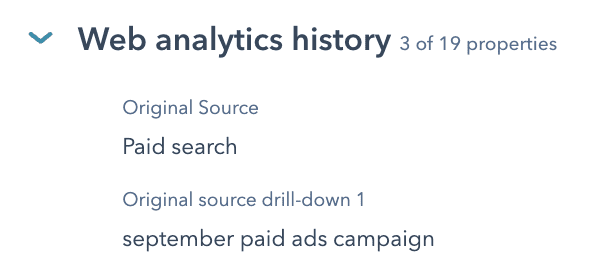 From there, we were able to use HubSpot's campaign and URL Builder tools which allowed us to identify how many contacts came from our paid ad efforts, but the tracking doesn't stop there. As these contacts progress through IDA's sales funnel, we're able to track how many of these contacts became legitimate opportunities, by having a deal created in their Deal Pipeline.
This is where it all starts to come together - from using a methodical tracking approach in HubSpot, and some of its powerful features, we were able to attribute deals in the sales pipeline back to our paid ads. What does this mean?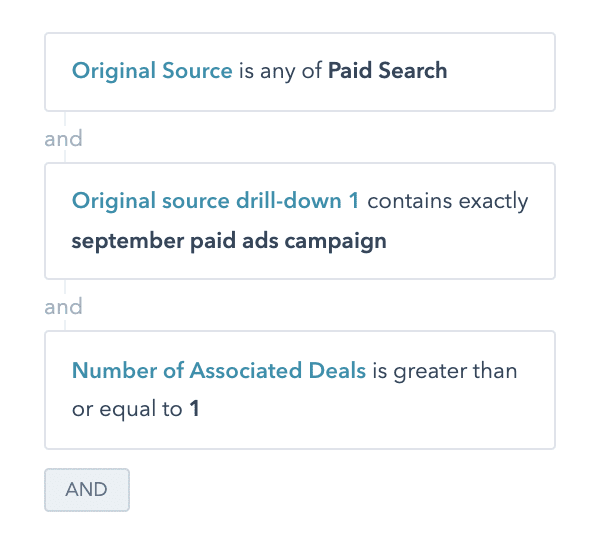 In short - we were able to conquer one of the biggest challenges marketers face. We created a tracking system in HubSpot, pushed paid ads to attract leads and have them convert on a form, nurtured them through the standard sales process, and eventually led them to become actual sales opportunities.
We know it's easy to talk through the process, but if we don't show you the numbers then what's the point of all this? Take a look - here's a full breakdown:
IDA spent $3,000 on the ads
The ads generated 58 new contacts
The ads then generated 3 deals worth $43,000 of revenue
Take $43,000 - $3,000 = $40,000 Investment Gain
That's a 1,333.33% ROI
Which made one happy customer.
Have any questions about proving ROI, HubSpot's awesome tools, or running paid media? We're your experts and we're happy to help.