A 14% Conversion Rate. How About Them Apples…
Tough times these days, eh? COVID-19 is changing the way our clients do things. Their willingness to pivot and take risks is refreshing and shines a positive light on the current situation. Maybe it's because they have to, not all small businesses are going to survive.
Our role as a marketing partner is to support their vision and use best practices to provide an ROI and roadmap for future endeavors. Here is one client story that unfolded over the past few days that gets a W.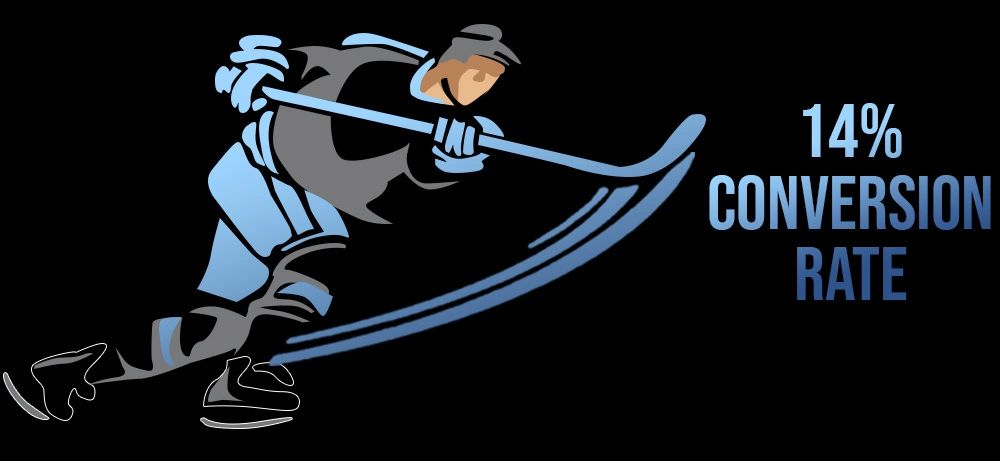 Client Goal: 
Create & deliver a Virtual Camp to customers. Drive a free experience & push sales during the promotion.
The GTM Plan: The marketing budget was set at $150 dollars and the campaign was to run for 6 days. Daunting task on the surface but what the heck, tough times right? Using a variety of social paid channels, we set the spend.
As for the creative, it's all about the ad message. Sure it needs to look professional, but if we have one second to get their attention - it better display what we're offering. The ad was simple: short & sweet text which told the prospect what they needed to know... without reading a word.
Next, we focused on targeting and while we won't share all the details, spending more than five minutes on targetting is probably a good idea. 😜


We created two ads to run on Facebook & Instagram (see above). The first was the event creation & promotion ad and next a lead generation ad. Once an email address was received we dripped the leads with email content via Active Campaign.
The Results: 
In total, we generated 665 engagements or as we call them leads. Our cost per lead was 22 cents. 🙌By Saturday morning we converted 540 of the 665 to Zoom registrations, that's 81%. BOOM. Knowing that things come up, we plan that roughly 50% of those who registered will bail when it's showtime. And as it so happened we saw 280 active participants on the Zoom link. Our job is to drive leads but it is important to note that the deliverable experience is what will provide the true ROI. In this case, we are truly blessed. This client was made for Zoom meetings. Being able to keep 280 youth athletes engaged for 60 minutes is honestly mind-blowing.
During the event, we pushed our sales message that was driven around urgency. Within one hour of the event, we had 41 sales for the next week's program. The ROI of our campaign was 1,294.56%. 
What is more interesting is that the program our client delivers is so good that many of these customers become repeat customers. Even more encouraging, we will slow drip the 86% that did not convert in the first hour with future program deals. We know we offer a good product as we also survey all participants and more than 95% loved the content.
Conclusion: 
Hire us - we deliver.
Bonus: Need a Zoom pro? We can introduce you to one!
Contact IOI Ventures