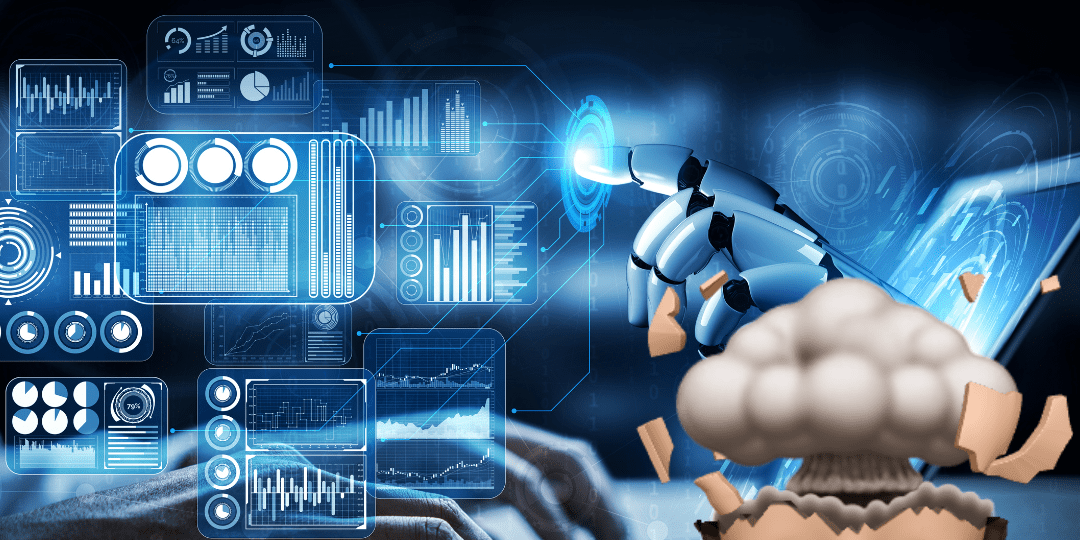 Embrace AI, Don't Run From It: How HubSpot's New AI Tools Can Change Your Business
September 23, 2023 | Nolan Villeneuve
It's plain and simple: if your business isn't using AI, you're behind. Generative AI has caused a transformative shift for businesses everywhere, changing the way people work, shop, and buy. Before, the formula businesses used was "More Reps x More Tools x More Activities = More Sales"
AI is moving us away from that.
Now, the new formula businesses should be using is "Efficient Reps x Connected Tools x Right Activities = More Sales"
Businesses are eliminating repetitive tasks that once took time, money and deep expertise through AI-powered products to improve overall efficiency while greatly increasing effectiveness. As HubSpot recently wrapped up their annual conference, INBOUND 2023, they unveiled their newest AI developments and product releases on the horizon. We've taken the liberty of sifting through some of the largest developments and summarizing them below so you can get just as excited as we are for these to start rolling out.
Marketing Hub Product Launches
Content Assistant – Generate content across social media, emails, SMS messaging and more with HubSpot's AI Content Assistant. Type a prompt, get a result in seconds.
Image Generation – Need a graphic for a social post or landing page? Use HubSpot's Image Generation tool to quickly create and edit graphics for your business.
Sales Hub Product Launches
AI Sales Forecasting – Get thoughtful insights on your sales pipelines and performance so you can make the right decisions at the right moments.
Content Assistant – Not just for marketing, the content assistant can help write sales emails in Gmail, Outlook or on Mobile devices to ensure your email has the right tone and actions to get your leads to take the next step.
Service Hub Product Launches
AI Chatbots – We've all been stuck in a phone tree where we just want to speak to someone, but are caught in a horrible loop speaking to an automated voice system. HubSpot's AI Chatbot isn't like that. This chatbot tool will automatically pull resources from your site depending on what is being asked of the lead, but can also quickly route conversations over to a representative if the question isn't asked in time. Prevent the easy questions from taking up your team's time, and ensure that time is spent answering the difficult ones.
Content Assistant – Trying to figure out how to respond to an aggravated customer? HubSpot's Content Assistant can save the day again with thoughtful messaging that keeps your customers happy and responses timely. Not only that, but you can begin to quickly build a Knowledge Base through Content Assistant that can work in tandem with the AI Chatbot to pull helpful articles to point your contacts in the right direction.
CMS Hub Product Launches
AI Website Builder – Wishing you could build a landing page in seconds by typing "Build me a landing page about a youth soccer organization with a contact us page that has a form asking for first name, last name, email and phone number?" HubSpot's AI Website Builder can do that.
Content Assistant – You get the idea, the Content Assistant is a powerful tool that can be used across any Hub in HubSpot. Write landing page and blog content in seconds, write meta descriptions in seconds – the power is yours (sort of).
Wrap It Up
As you can see, HubSpot's Generative AI tools are something your business should be excited about, not afraid of. Utilizing these powerful tools is meant to save your business time and money while your team is focusing on the important things that help your business grow. If you really don't know where to start, aren't using HubSpot, or just want to chat about the growth of Artificial Intelligence and the impact it has on the world today, fill out the form and we'll reach out. We're looking forward to seeing what we can create together!